We use many activities in marketing. These activities have to relate to each other in order to contribute to a common goal.
The grouping of these activities to contribute to a common goal is a marketing campaign. Marketing campaigns are the foundation for how we execute our marketing activities. It creates structure, focus, and a way to measure and track our ROI. Thus, we should examine what is a marketing campaign.
Here, we look at an overview of a marketing campaign and various considerations we should make.
What is a Marketing Campaign?
A marketing campaign is a set of related activities used to achieve a specific marketing goal. The activities within a marketing campaign are usually planned and executed so that they work together. A campaign is a strategic process that is planned and executed in a methodical manner.
The goal of the marketing campaign is usually to increase the sales of a product. Thus, all the activities are generally focused on this particular goal. But, marketing campaigns can have many other goals as well. It is not exclusively tied to sales.
Marketers run campaigns continuously. It helps to group our marketing activities into campaigns.
Download our marketing campaign planner and launch better marketing campaigns today.
Common Marketing Campaigns
Marketing campaigns are all focused on a specific goal. Then, strategies, tactics, and activities are used to work together towards that goal. The goal can vary, and so can the campaigns.
When looking at our marketing campaigns, we need to first decide what the campaign objective is. Then, we can decide on the related activities we will use to achieve that objective. That being said, some common marketing campaigns, which are based on common marketing campaign objectives, are the following.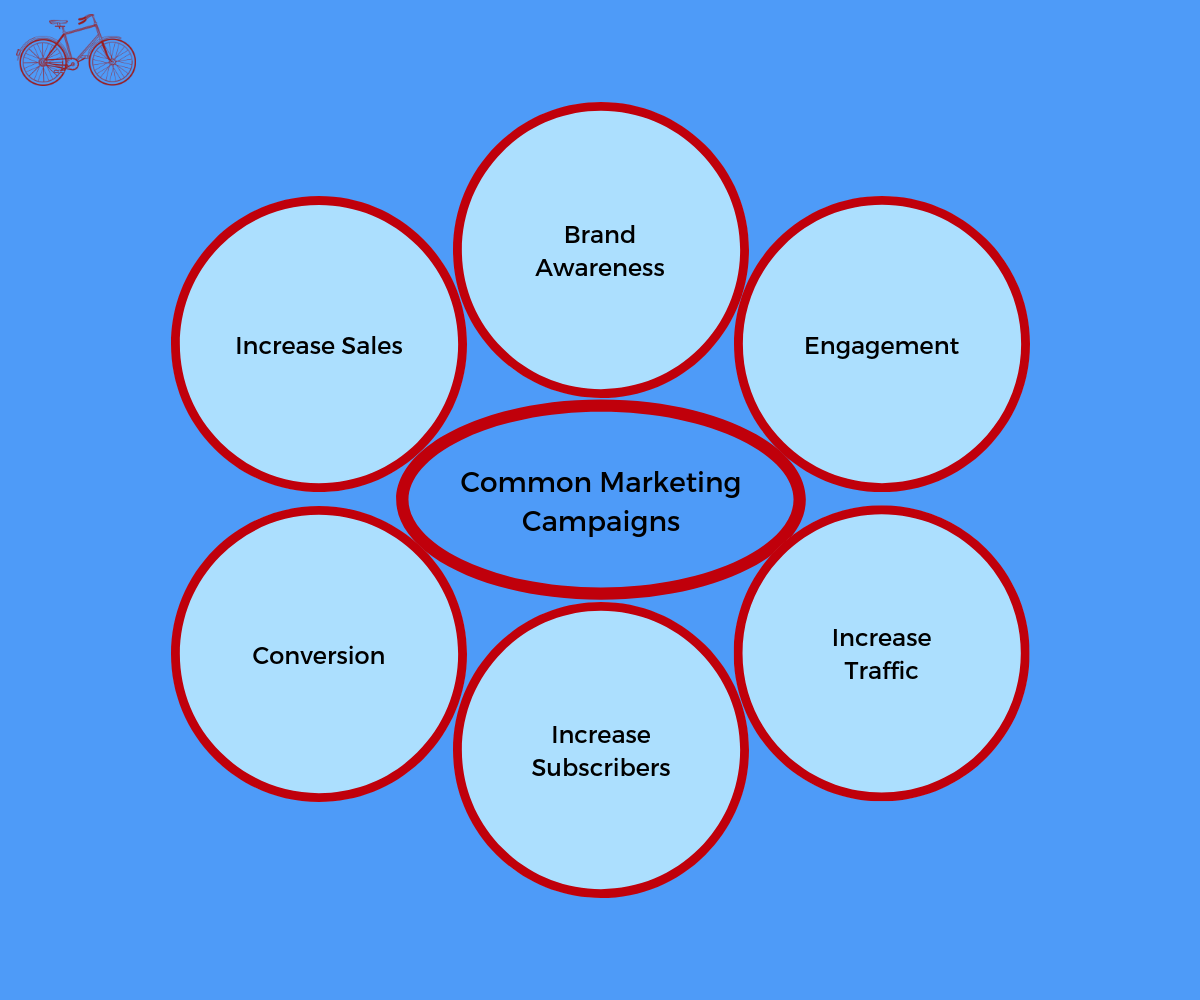 Increase Sales
Everything we do in marketing is ultimately targeted towards increasing sales. But, there are times when we use specific campaigns to directly increase in sales. These are usually short pushes with incentives to cause potential buyers to act immediately. For example, sales promotions.
These types of campaigns can be used as an end of quarter push. At the start or end of a particular season. Or, they can be used in conjunction with an event.
Brand Awareness
A brand awareness campaign is a common marketing campaign strategy. These are campaigns targeted a gaining awareness within the market. This can be accomplished through heavy advertising, public relations, content creation, or many other tactics.
The goal of this campaign is to alert your market of your existence. Which has to occur before sales can be made.
Engagement
Another common type of marketing campaign is one focused on engagement. There are two types of engagement campaigns we can use. We can use an engagement campaign that is focused on our top of the funnel process. This is engagement with our awareness stage activities. For example, prospects engaging with our content marketing efforts or social media marketing efforts.
Then, there are product engagement campaigns. Here, we want increased engagement with our products. Increased engagement can lead to increased product usage. This can improve customer retention and sales.
Conversion
Creating conversion campaigns can help with specific parts of the sales pipeline. That means they target the specific conversion rates of specific conversion funnel points. This can be critical in increasing sales, subscribers, leads, and various other types of contacts.
A conversion campaign is a targeted effort on various points of our conversion funnels.
Increase Subscribers
A common awareness stage campaign objective is to increase the number of subscribers we have. This is an increase of blog subscribers, which provides us a foundation of contacts to communicate with.
This can be done through download offers and various website conversion campaigns. It is important to run these campaigns regularly to ensure a fresh database of contacts.
Increase Traffic
The next common campaign we will discuss is campaigns aimed at increasing traffic. This can be both website traffic and it can be foot traffic for a retail location. This campaign can generate the foundation for conversion campaigns and the entire awareness stage.
Use this campaign to increase the top of the funnel and create a foundation of contacts that can be targeted.
These are just a few common marketing campaigns that can be used. Starting with this overview, we can use campaigns to bring more contacts into our funnel, then use campaigns to better convert them, and lastly run campaigns to increase sales.
Components in a Marketing Campaign
Now that we understand what a marketing campaign is and some of the types that are available to us, we can begin to look at the components in a campaign. The components are how we are going to plan, strategize, and execute our marketing campaigns. It is how we go from theory to execution.
The foundation of our marketing campaign has a few components to lay the ground work. The following are a few of the components of a marketing campaign.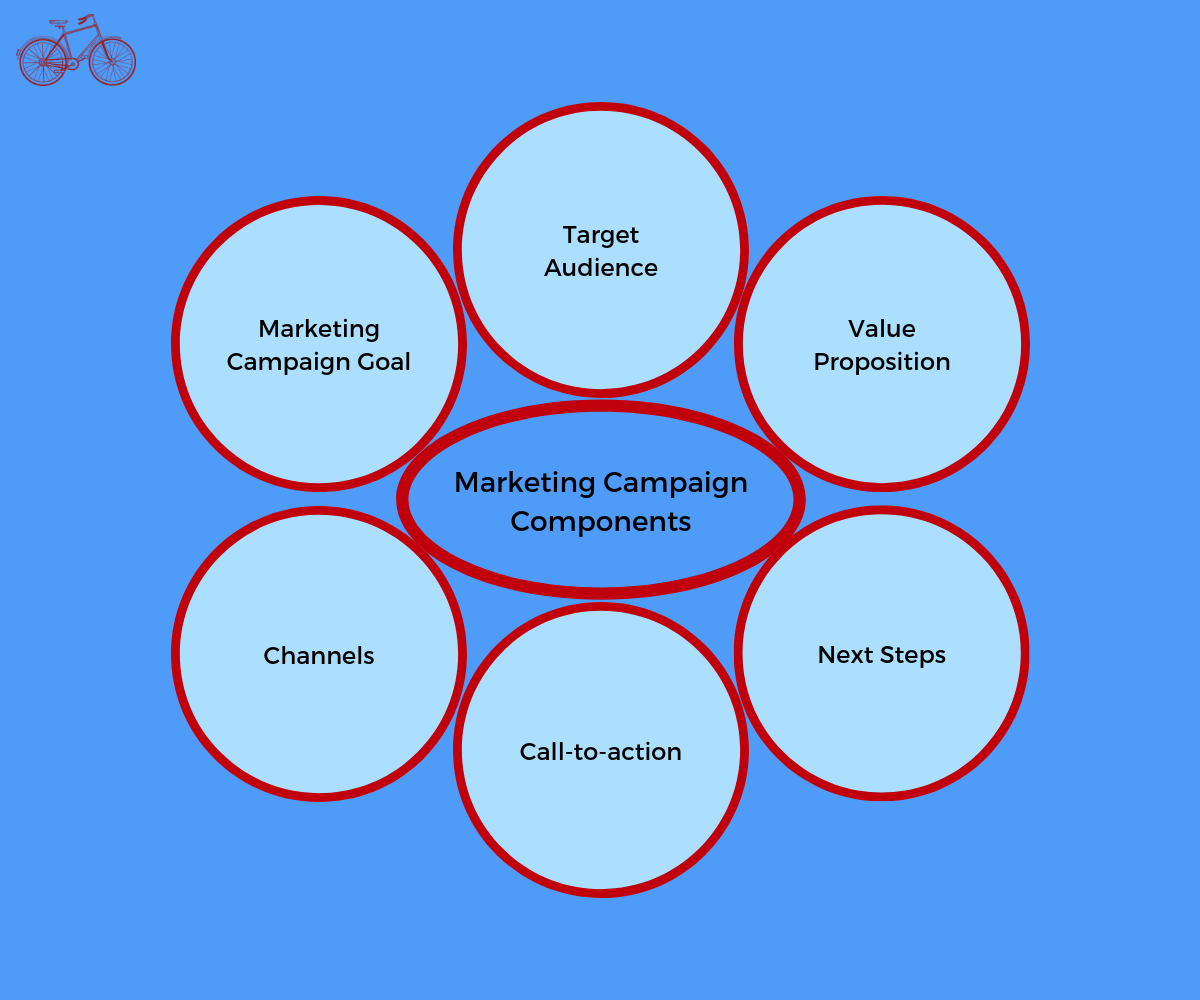 Marketing Campaign Goal
The first step in creating a marketing campaign is to establish the goal of the campaign. This will ultimately determine what type of campaign we are going to run. Be it a brand awareness campaign or a campaign to generate sales.
Determining the goal will then determine all the other elements of our campaign.
Target Audience
The next component is who are we going to be targeting. This is a common theme for just about every aspect of our marketing. Determining who we target for the campaign is the first step.
This can be prospects or customers. Or, specific segments of our prospects or customers. We can be as specific as we like. Once we have who we will be targeting, we can move to the next step.
Value Proposition
The next component to consider when building your marketing campaign is the value you offer for the particular campaign. This is the value proposition. It will be what drives the audience to act and convert during the campaign.
Developing a strong value proposition is a critical component to any marketing campaign.
Channels
The next component of strategizing our marketing campaign is determining what channels we would like to use for the campaign. This is the communication and distribution channels we would like to use.
Where we tell our customers about our campaign and how we deliver the campaign offer to them is a key component in our execution.
Call-to-Action
Our call-to-action is going to be what action we expect our audience to take. At the end of our value proposition, what exactly is expected of our audience.
Do we need them to visit our website? Make a purchase? Download an eBook?
These are all fine calls-to-action, we just need to determine one. It allows us to measure the success of our campaign. Also, it provides a point to the messaging.
Next Steps
Next steps are all about the follow up of the campaign. This is the steps to start the next campaign. This is how the company follows up to communicate with those who engaged.
Deciding what will happen next is important in order to generate more sales and move contacts through the sales funnel.
These are a few of the key components in planning a marketing campaign. They involve questions and considerations to better plan and execute our individual marketing campaigns. Take these as the foundation for planning your next marketing campaign.
Marketing Campaign Design
The design of your marketing campaign can impact your results. Thus, it is good to have a design overview of your campaign. This way you can visualize the campaign. Then, with a visual, you can see how your campaign is to interact with the audience.
To design a marketing campaign, we will take the components we discussed above and lay them out in a visual format. The design of a marketing campaign should look like the following graphic.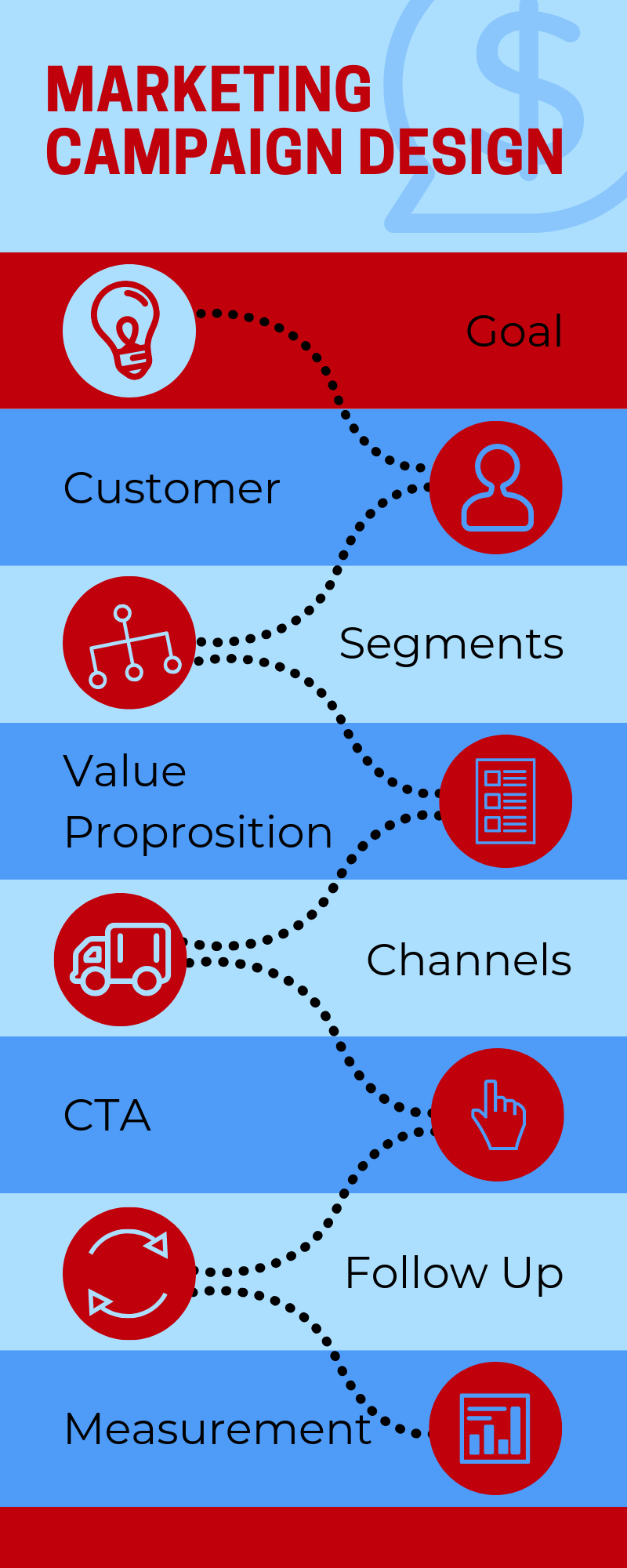 This is a visual overview of a marketing campaign. Take your own campaign objectives, and you can present them in a format that makes sense for your business. Then, execute your marketing campaign and measure its results.
Marketing Campaign Example
Now that we understand many of the components of a marketing campaign, it is time to take a look at an example.
Our example will be the Oakland Athletics.
Background
In Oakland, the city is currently dealing with the Oakland Raiders moving to Las Vegas. So, the Oakland A's have put together a #RootedInOakland campaign to show their commitment to fans and the city. As a part of that campaign, they have traveled to the rival city of San Francisco to discuss their dedication to the city.
The Campaign
The #RootedInOakland campaign, when executed in San Francisco, was a campaign within the campaign itself. The campaign asked San Francisco Giants fans to trade in their San Francisco Giants gear for Oakland A's gear.
#Athletics are offering new A's caps to those who turn in old #SFGiants caps. This is their collection so far. 👀 pic.twitter.com/isTh2E1twN— Daniel Brown (@BrownieAthletic) March 30, 2017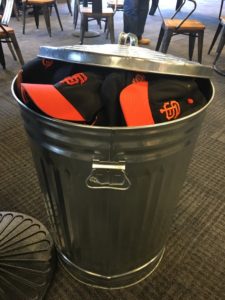 There were trash cans for Giants fans to throw their gear away. Then, the A's would pass out A's gear. This was to generate interest to cross the bay and go to A's games.
This is an example of a campaign that is combining both social media and a physical presence to execute the campaign. Thus, they used multiple channels and targeted a specific audience, which was Giants fans in San Francisco.
A marketing campaign is a critical component and concept to marketing strategy. Understanding how to plan and execute one is how you build pipelines, convert customers, and generate sales. Understanding marketing campaigns and planning your marketing in a campaign structure can make overall marketing more effective.